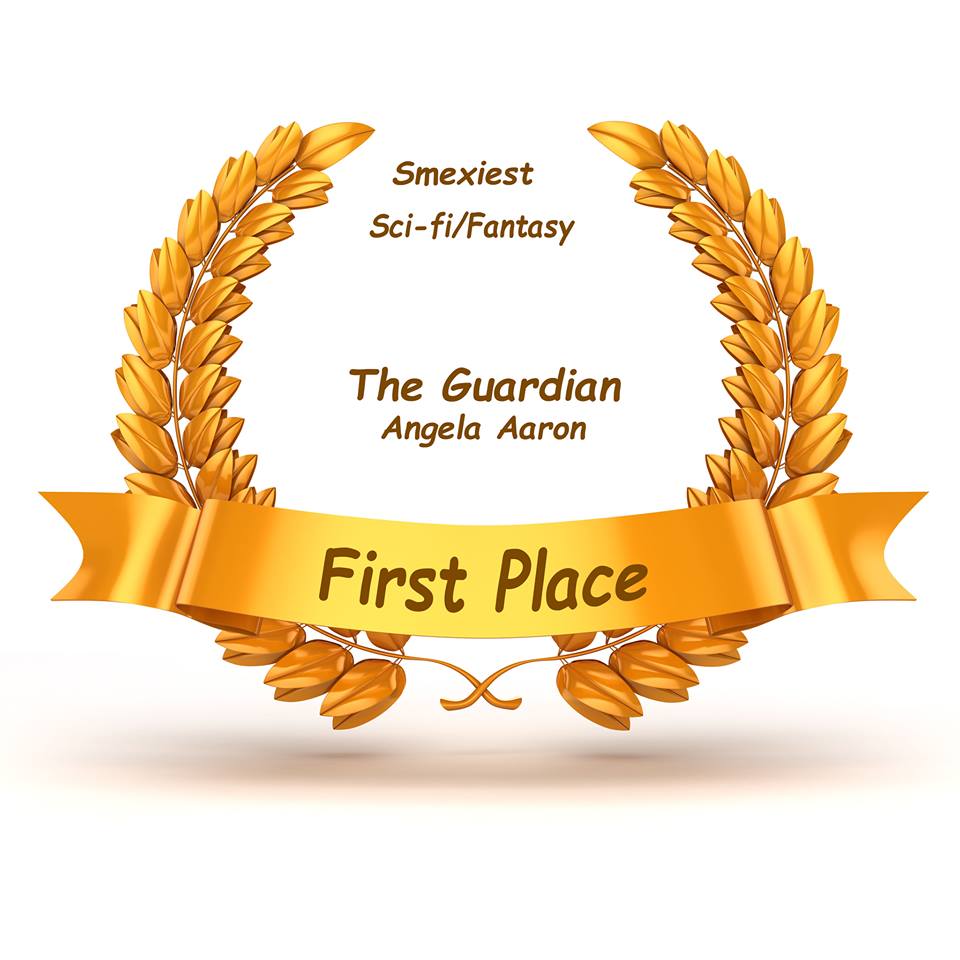 Now Available: The Guardian
Book #1 of the Shadowstone Legend trilogy available in ebook, audio and softcover.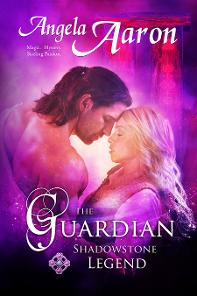 The Guardian is now out on Audio and it's wonderful. (Click on the word Guardian above to listen to a preview). Check out my awesome narrator HR Jackson. She gives a totally sensual performance with The Fire of Beltane. (audio snippet to the right) The Guardian will be Awesome!
Check out the videos below to hear the music that inspired "Shadowstone- The Guardian" as well as "The Fire of Beltane."
For links to information on the MacKinnon clan and Isle of Skye locations mentioned in The Guardian ~ Shadowstone Legend click on the icons below!
Excerpt from The Guardian ~ Shadowstone Legend
Rebecca opened the heavy library doors and slipped inside the darkened room. She could see Cailen's silhouette sitting at the desk and stepped toward him cautiously. As she drew close, she could see he was wide-awake, watching her as she approached. He sported a rough growth of beard; she thought looked pretty sexy. His eyes held the tale tell strain of a massive headache, as did his hand, which was rubbing his temple.
"I brought you some coffee."
"I have not acquired a taste for this drink."
"Maybe you should start. It helps witht to a hangover."
"If you refer to the morning after a drinking binge, then aye." Cailen lifted the steaming mug to his lips.
"You look like shit, by the way," Rebecca commented on his disheveled state, "but the beard is nice."
Cailen half-heartedly smiled.
"So did drinking yourself into oblivion help?"
"What do you think?"
"I think you're mad I know what transpired with your brother. I think this is the reason you keep pushing me away." "You know nothing."
"Why don't you enlighten me, then?"
Cailen just glared at her, a scowl furrowing his brow. "Cailen, your intentions were honorable. You acted in the best interest of your clan."
"But what of my brother? Did I act in his best interest? Blood comes first, and I failed him. I am not a good person, Rebecca."
"Yes. Yes, you are."
"Donnae make me a saint. Your assumption that I accepted the role of guardian to atone for not helping my brother is incorrect. My purpose is nothing more than vengeance toward the Fae. My actions are nae noble, only necessary retribution."
"Cailen, the sacrifices you've made in order to ensure the safety of Brynn's bloodline are the epitome of noble. I've seen firsthand the heartbreak you suffered at being displaced, of seeing everything you defended reduced to a pile of stones. I've seen your willingness to protect me, to be taken to Fae with me, to die for me. Those aren't the actions of a spiteful person. Those are the essence of nobility and speak volumes of your loyalty to your brother. You said yourself you wondered if you played the role fate had in store for you. Maybe everything happened the way it was supposed to."
Cailen's face had the most pained expression; it reached right inside her chest and twisted her heart. She sighed. "I'm so sorry I brought up these memories. There's more I wanted to tell you, but it can wait."
"More? Tell me." Cailen requested.
Rebecca rose and picked up her coffee cup. "It can wait until you feel better."
"Tell me, Rebecca," Cailen demanded in a much firmer tone.
"Not now. Not when you are hung over and pissed." She turned to leave.
Cailen rose from his chair and came around the desk, standing right in front of her, blocking her exit. "God's blood, Rebecca. Tell me," he bellowed, grabbing her arm to turn her around. Coffee splashed over the edge of the mug.
This moment was the second time in her life Rebecca felt like she was in a Hollywood movie, anticipating the action of the scene. The first time was when she first walked into John's pub, and she knew all eyes would be upon her, and now as Cailen's stormy eyes bore right into her. She knew he would kiss her the instant he grabbed her arm. His whole body exuded sexual tension. He was rigid with frustration on so many levels, and her reluctance to speak of what she saw in the stone only added to his already pent-up rage. He had reached the end of some self-imposed limit, and now crossed over that invisible barrier. His lips slammed down on hers with such heat and desperation, the intensity stunned her. And just like the first time he had grabbed her and kissed her to keep the Fae from seeing her, denying him was not an option. He ripped the coffee mug from her grasp, dropping it on the desk with no regard for the liquid sloshing over the sides. His arms encircled her, pulling her tight against him. He tasted of Scotch and coffee and unleashed fury that rolled off him in waves she could not resist. Every part of him was hard with need as he backed her up against the desk, moving between her thighs, grinding his hips against her. His kiss was hot and passionate and left fiery trails along her jaw and neck. His tongue demanded entrance to her mouth, tasting, exploring…claiming. His hands roamed the length of her, stroking and caressing as if reacquainting themselves with something that had been lost. Everywhere he touched, she burned with total surrender, and she would have capitulated right then and there to anything he wanted of her. However, through her passion-induced haze, Rebecca became aware that Cailen stiffened, and his movements ceased as the voices of Ewan and Fenora reached them. They entered the library, unaware of what was transpiring.
"Oh," Fenora exclaimed.
Everything froze in that awkward instant, until Cailen stepped back. Regret washed over his features like a veil falling into place. He took another step back, allowing her room to scoot off the desk. She discreetly straightened her shirt and returned her gaze to Cailen. "Don't do this," she whispered, knowing exactly what he was about to do.
He took another step back, increasing the space between them.
"Don't."
Cailen glanced back over his shoulder at Ewan and Fenora who were making a hasty retreat. He spun his head back toward her, his eyes boring deep into her. "I let my need overshadow reason," he gave her an apology of sorts.
"Oh, Jesus, Cailen. Cut the self-sacrificing crap. I was just as caught up in the moment as you. Twice you've done this to me. Twice you've retreated from me. Don't let this happen again. You can't do this to me." Her voice fell away. "Please don't do this to me. Whatever it is that makes you pull away from me, tell me."
Cailen turned away from her.
"Don't walk out of here."
Ignoring her plea, Cailen strode to the door and walked out of the library.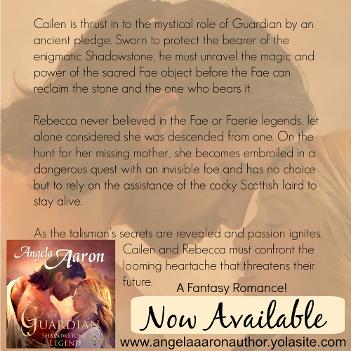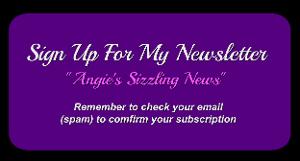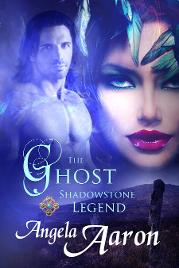 The Ghost- Shadowstone Legend #2
Now Available
The Shadowstone Legend ~ The Ghost
Book Two of the Shadowstone Trilogy
A Contemporary Romantic Fantasy full of Magic, Mystery and Passion.
Wracked with unending guilt and torment, Brynn must find a way back into the shadowy realm of Fae to rescue his imprisoned comrades. Only one person can help him undertake this dangerous mission, a witch named Fenora. His love. However, Brynn must set aside his feelings for the exotic sorceress and follow his sense of duty, knowing he will not survive.
Fenora thought her dealings with the Fae were finished. However, the arrival of Brynn and the Shadowstone, as well as the unexpected voice calling to her from her garden, was evidence her dealings with the other worldly creatures were far from over. Torn between her sense of duty as a witch and her love for the tortured ancient warrior, Fenora must, once again, unravel the mystery and magic of her destiny. Together Brynn and Fenora must bring home those trapped in the unearthly realm, despite a shocking revelation that will threaten their future together. *
* For my readers: This story has some unresolved plot lines that will continue in book three, however the conclusion of this story remains satisfying.
~Mature Content~
Angela Aaron is a writer of Romance with a fantasy twist. Her stories have stormy courtships, intriguing secrets, magic, mystery, lots of downright HOT moments between her characters and of course, happy-ever-after-endings. Angela loves to write big, strong alpha heroes and a story that can suck you in and make you believe every word of it is true. She has been writing for as long as she can remember and credits her vivid imagination for the visual appeal of her stories. Angela has four books published to date, The Guardian - Shadowstone Legend, The Fire of Beltane, Pleasure Island and A Mediterranean Affair.
The Fire of Beltane now available in ebook, audio and softcover.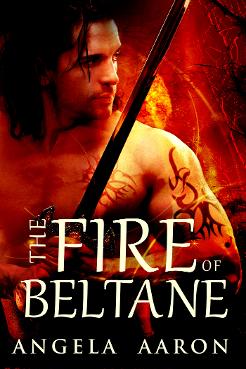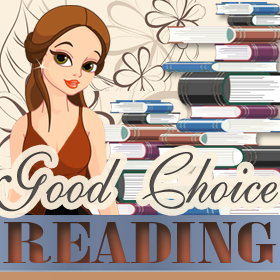 Listen to an audio excerpt from The Fire of Beltane below...
When Aedan is denied his soul mate that fateful Beltane night, he is given the gift of immortality, permitting him to wait for her prophesized return. Reunited after eleven-hundred years, he is disheartened to learn his true love holds no memory of him.
Wishing for a distraction from the winter doldrums, Aislinn never expected to be caught up in a whirlwind of magic and danger with a man she has spent her whole life dreaming about. What he asks of her tests the very reality she holds dear.
Now, as Beltane approaches, and with time running out, Aedan and Aislinn must reach Ireland to pledge their love to one another. But in order to live out their destinies, they must overcome an ancient foe determined to see an end to their fated love. Eleven hundred years he waited for her. He could lose her in a single moment.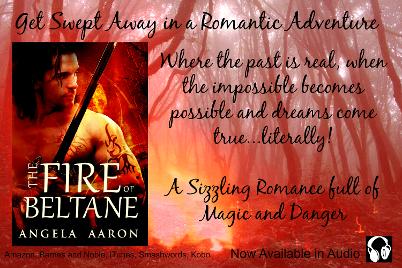 Other Books by Angela Aaron
Questions on any of Angie's books should be directed to msangieaaron@gmail.com